Why Your iPhone May Have Trouble Connecting to Public WiFi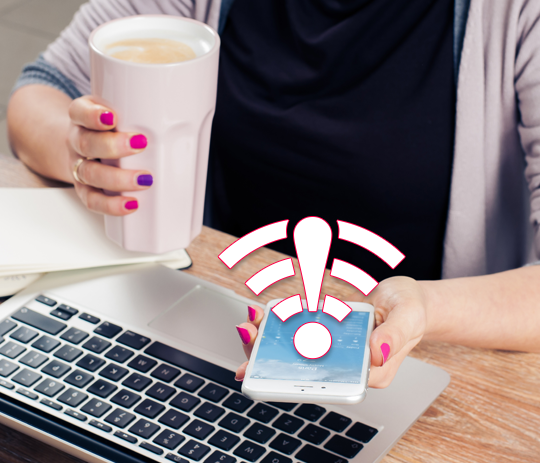 Ever tried going online by using your iPad or iPhone at a coffee shop and couldn't login? The reasons could range from network congestion to simply because you couldn't find the shop's captive WiFi network login page.
"Why can my friend see the login page on her iPhone but I can't on mine?"
Public WiFi networks often use captive portals where you can login for free Internet access or pay for it. These are usually used in coffee shops, Internet cafes, airports, hotels, malls, and other public locations.
Joining a captive WiFi network is similar to joining other WiFi networks but you'll be presented by a page that pops up and asks for your credentials before you can access the Internet. However, there are some instances wherein these built-in captive portal browsers do not pop-up in iOS devices (i.e. iPhone, iPad, iPod, etc).
iOS devices have Auto-Login enabled by default in WiFi settings. Your device's built-in browser will pop up per normal when it is this way: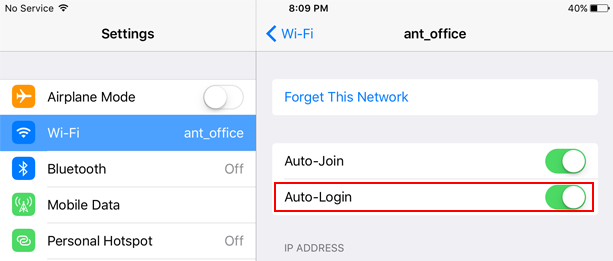 If you disable this, you will be presented with two options: 'Use Without Internet' and Use Other Network.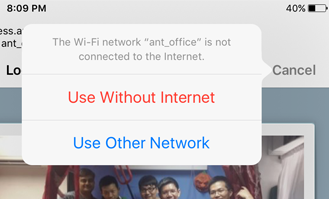 If you choose 'Use Without Internet', the Auto-Login option will be turned off and the built-in browser will no longer pop until you enable it again.

Takeaway
Make sure that your iOS device has Auto-Login enabled before connecting to the network.