A flexible, future-proof way to get an office connected.
Every office has its own unique environment and needs. Are you able to roll out a customised network quickly, and satisfy the requirements of both in-house staff and guest users?
And as the business expands, and requirements change and evolve, can you be sure that the network will remain up-to-date and viable?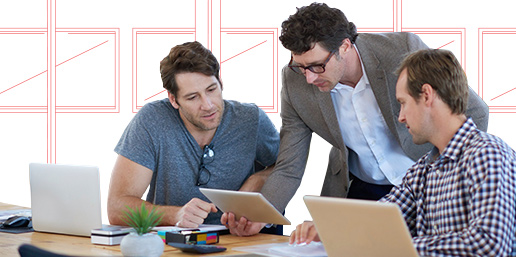 ---
Run office networks
the way you want

---
Keep networks current
as the business grows
---
Designed for quick, standalone deployment, the IG 4 comes with a plan-based firewall for security, and renewable software & hardware support (including 24/7 tech support).
Customize your IG 4 according to business needs, from a range of modules such as Multi-WAN, RADIUS, Management Port, and more. Start with only the ones needed and add more later when the business demands it.
Above all, with user licenses expandable from 100 up to 800, and ANTlabs's continual commitment to R&D, you can enjoy the assurance that your IG 3100 will enable the network to grow in pace with trends and shifts in the data landscape.
The ANTlabs IG 4 gets office networks up and running quickly – and caters for expansion without hassle or costly upgrades.