We've seen it in countless disaster movies: when world leaders initiate a lockdown, we always see frazzled tech support people and C-level executives in somber meetings. Outside, people scrambled to hunker down in their own homes; everyone got their eyes glued to their mobile phones and laptop for updates. All rely on staying online to continue working and to keep in touch with distant loved ones. It sounds like something out of an apocalyptic Hollywood film, right? But it did happen in real life at the height of the global lockdowns due to the COVID-19 pandemic. The question of whether the Internet Service Provider or Carrier could handle the increased load arose as Internet demand grew at an unprecedented rate. Can we afford outages?
So, what happens if there is an outage, and you have few people in your support team to handle issues due to government-mandated restrictions? In our real-life scenario above, at least two things stood out: 1) the outage could be triggered by unprecedented events and possibly, human error, and 2) after the outage happened, recovery may not be as swift as expected due to human delay in diagnosis and troubleshooting.
Is this preventable? Yes. Could the problem have been fixed faster had there been a system in place that reduces human errors? Yes. How were they able to solve it the first time around? Telemetry data helped in more ways than one, and automation can potentially help prevent repeat scenarios.
Service providers require access to real-time and granular information about their networks. They require technologies that can assist them in gaining profound insights, correlating, and visualizing data at speeds and in ways that human brains can be easily overwhelmed. Big data-driven network intelligence and analytics technology can assist in obtaining real-time, extremely granular, accurate, multidimensional insights about the network, services, network flows, and usage patterns.
Improving productivity with ANTlabs AAA authentication, telemetry, and network automation
In recent years, ANTlabs has accelerated its telemetry and network automation capabilities, thus enabling service providers and mobile operators to improve productivity, scale up or scale down cost-effectively as needed, and offer more VAS (value-added services) to their customers. In networking, telemetry refers to how data from multiple sources is gathered and transferred to receiving equipment for analysis using a series of automated communication methods.
As networks become increasingly complex, these networks are beginning to produce massive amounts of telemetry data such as logs. In addition, more people now go online to perform daily tasks that used to be done offline (i.e., Zoom meetings, ordering groceries, e-learning, and streaming), especially after the COVID-19 pandemic forced the world to limit physical interactions. On top of that, there is an increase in smart devices and machines that also need to communicate through WiFi (e.g., IPTV cameras, tablets for takeaway orders, smart doorbells, security equipment). Given the traffic surge, data can accrue to considerable volumes quickly.
ANTlabs employ machine learning and trend analysis, along with telemetry systems, to intelligently audit what is required for Telcos and service providers who want to deliver high-quality connectivity in real-time. Because each network has its idiosyncrasies, ANTlabs can tailor the final solution to each service provider's needs by using machine learning techniques and modeling. One of the critical success factors for achieving operational or productivity objectives is having an experienced system integrator and domain expert like ANTlabs to tailor the solution with the end customer team in an iterative manner.
At the height of the 2020 government-mandated lockdowns, ANTlabs Tru'Auth AAA and Tru'IP DDI have aided service providers in navigating the unpredictability of consumption trends. As a result, even with labor and location constraints, telcos and ISPs were able to respond rapidly to an increase in bandwidth demand. Even with a limited workforce due to pandemic restrictions, with the help of ANTlabs Tru'Auth AAA and Tru'IP DHCP/DNS, some carriers were able to shift capacity from one location to another and bring up new coverage quickly without sacrificing quality and no downtime.
Patterns develop as machine learning makes sense of all the data collected by ANTlabs carrier solutions, assisting decision-makers in determining when and how to conduct critical operations such as maintenance. This feature also aids service providers and network operators in creating automation rules that can be triggered when certain conditions are met. As a result, telemetry data and automation can significantly reduce human errors and ensure that pre-established operational procedures set up by experienced operators can be faithfully executed, even if the system's operators have only recently been onboarded or the experts have yet to arrive on the scene.  Furthermore, once the rectification procedures are executed, real-time visibility can also provide human engineers or managers with speedy confirmation of service recovery and relevant reports for audit.
Customer retention through scalability, reliability, and visibility
In other use cases, automation deployed alongside the ANTlabs Tru'Auth AAA and Tru'IP DHCP/DNS can quickly spawn services such as speed tests in multiple locations dynamically and generate reports from telemetry data collected over time, customized to customers' scenarios. In this use case, ANTlabs has helped give the edge to a customer who was using Tru'Auth AAA and Tru'IP DHCP/DNS by giving them ad-hoc visibility of their quality of service in specific areas with fast turnaround. In addition, such information on speed tests and network health data is retrieved easily and turned into reports when the customer needed to provide verified service data to strengthen their value proposition to potential customers.
Without the automation and telemetry capabilities, they would have to pay for costly third-party services that typically take much longer to complete. With the ANTlabs integrated solution, the usual turnaround time for third-party vendors to provide such reports that usually take a week or two is reduced to a few days.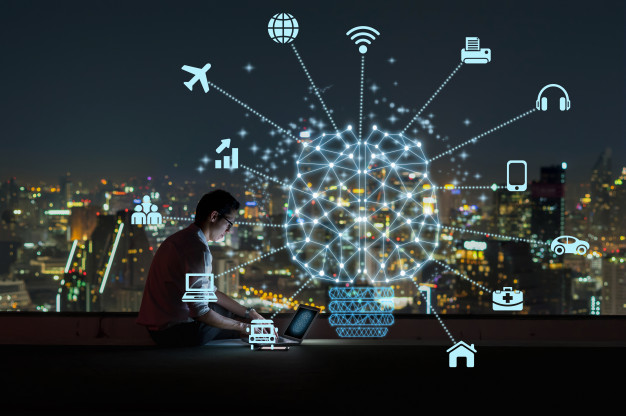 Conclusion
ANTlabs carrier solutions help network operators and service providers effectively react to sudden surges or decreases in network capacity. On top of that, ANTlabs Tru'Auth AAA and Tru'IP DHCP/DNS increase productivity, improve customer retention, and potentially boost ARPU through their telemetry and network automation capabilities. The telemetry data accrued from different sources can be processed into valuable insights to help maintain a high quality of services, and as a result, increase customer retention. This data can also provide better visibility of their massive network, thus improving productivity for service providers and mobile network operators.
As machine learning gradually turns all the data that ANTlabs carrier solutions accumulate into something potentially useful, patterns emerge and help decision-makers decide when to implement crucial maintenance activities.  This capability also helps network operators develop automation rules that can be triggered when set parameters are met. As a result, telemetry data and automation can substantially reduce human errors and help to retain expert knowledge within the organizations.
Customer experience shall be the fundamental differentiator for the operator's ecosystem to flourish, and the recent pandemic has magnified the need for better connectivity regardless of where the consumer may be. Backed by valuable data, service providers who can build new services can potentially provide even better experiences, putting them in the strongest position to succeed while growing revenue.
With the flexibility, interoperability capabilities, and numerous interfaces that ANTlabs Tru'Auth AAA and Tru'IP DHCP/DNS have, the possibilities for turning customer insights into something of value can only be limited by imagination.
Ask us about ANTlabs' telemetry and network automation capabilities today
Related Posts