5 Reasons Why You Need ANTlabs Product Support Plans
ANTlabs products and solutions help you ensure that there is smooth, zero-config connectivity in your network. Like everything in life, we must prepare so that our businesses go on without hiccups. If we do encounter said hiccups, we need reliable help. This is why, with every purchase of ANTlabs products, you get the proper product support so that you can solve network-related issues on time and be home for dinner.
With ANTlabs Product Support, you shall have:
Responsive help to ensure uninterrupted service. When you are covered under ANTlabs care packages, you are assured that our team will work hard to ensure that you shall have little to no disruptions.
Easy timely access to the latest patches, updates, and new product features. This ensures that your ANTlabs product is functioning well as expected, and addressing newly discovered security threats, thus adding more security to your network.
Access to expert advice on how to optimize product features and solve issues. Our 24×7 helpdesk engineers will be there to support you and answer your questions. Should there be a need to escalate, our engineers will help make sure that critical service incidents will be addressed promptly.
Keep up with fast-changing technologies. We live in a world where the latest innovations quickly eclipse technologies without missing a beat. You are assured that our R&D team are always innovating and have already enhanced our solutions that will help networks using ANTlabs products to adapt fast to the changing times.
Care Plans that suit your business needs. Each business is unique. With two decades of experience in the industry, ANTlabs has helped shape each feature to address almost every conceivable business and use case scenario. You will have access to our engineers who have ample knowledge of our products and solutions to help advise or mitigate almost every imaginable venue-related issue.
What do you get when you extend your ANTlabs Product Support coverage?
ANTlabs provides a warranty and the assurance of our commitment to delivering high-quality products and services. Purchase ANTlabs Product Support Packages to extend your coverage.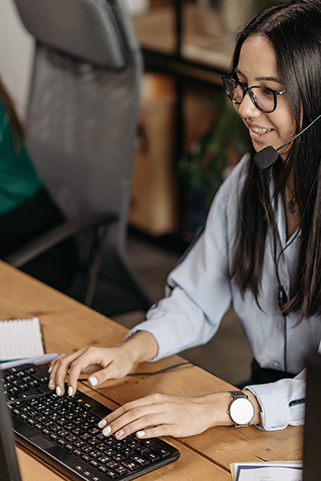 Depending on your care plan, you will have access to the following:
24 x 7 Helpdesk Phone & Email Support
ANTlabs will provide support via phone and email (tech-support@antlabs.com) for any Product covered by this T&C Document.
Standard Hardware (HW) RMA
Under this option, the customer can report a faulty hardware unit to ANTlabs support. Upon confirmation of the hardware fault, the standard HW RMA process will trigger. ANTlabs will ship a new replacement unit to the customer as soon as the faulty unit is received by our team.
Advanced Hardware (HW) RMA
This is an enhancement to Hardware RMA, which improves the turn-around time for the customer. Under this option, a new replacement unit is shipped out to the customer on the next business day (Singapore) after completion of troubleshooting when ANTlabs support accepts and logs a system hardware fault before 16:00 (Singapore Time) Monday to Friday.
Software Subscription
The customer is entitled, at no charge, to software patches/updates of covered products. Bug fixes and new releases are generally made available at no additional cost to ANTlabs' customers who have a valid product software subscription for the relevant period.
NBD (Next Business Day) Onsite Servicing
This is an advanced hardware replacement and servicing option where replacements parts and a support engineer are sent to the customer site on the next business day upon confirmation of RMA. ANTlabs will send a certified engineer at the customer's location the following business day, after troubleshooting when ANTlabs support accepts and logs a system hardware fault before 16:00 Monday to Friday, subject to parts availability. The service is performed on-site at the customer's location and is available Monday – Friday from 9:00 to 17:00, excluding local holidays.
---
Related Posts
Photo & images by
Pavel Danilyuk from Pexels
People vector created by pch.vector – www.freepik.com