How ANTlabs guest WiFi solutions help the world's best airports achieve excellence and visitor satisfaction
Did you know that ANTlabs guest WiFi solutions are used by at least 2 of the 3 best airports in the world?
Every year, passengers of more than 100 nationalities are asked in independently funded surveys to rate their experiences in international airports. For the longest time, Singapore's Changi Airport was considered the best of the best airports in the world up to 2020, and in 2021, Qatar's Hamad International Airport dethroned Changi, followed by Japan's Haneda Airport. (How the world's best airports are rated)
If you ask travellers which airport they like the most, chances are, they would tell you it's the airport that is easy to navigate, has friendly airport staff, comfortable terminal and transit areas, clean toilets, and good WiFi. In short, these airports create an atmosphere that makes you look forward to going there and stay longer, and all the best airports score high in those areas; seamless connectivity is the foundation for bringing all these together.
As the world's borders start reopening post-pandemic, it is even more important to have that safe, seamless journey be palpable as people travel from point A to point B. Moreover, with work-from-home as the increasing default arrangement in recent years, more people have adjusted to working anywhere—even while travelling. Thus, travellers expect even more now that airports should have free, reliable WiFi, charging stations, and clean, quiet areas where they can talk privately or make a fast conference call.
Forward-thinking airports are constantly innovating new ways to connect with passengers to reduce travel stress, both physically and online. For example, have you tried keying in alphanumeric characters as WiFi passwords, or must endure signing up with your email address or mobile phone number to log in to the airport's WiFi network? It's the traditional way of doing things, but it's not the most stress-free experience, especially when bringing around heavy luggage across the airport.
How about by scanning your boarding pass, you can easily connect to WiFi at the airport? Easy and convenient, right? ANTlabs recently enabled that at one of the best airports in the world.
ANTlabs continually bring new, innovative login methods in addition to traditional ones
In one of our use cases, Airport A, one of the best airports in the world, uses ANTlabs Service Platform (ASP) to manage both public WiFi (i.e., passengers, visitors, guests) and corporate guests access (i.e., tenants and corporate guests only). This platform allows service providers to give differentiated connectivity services to guests and tenants logged in to the airport's network, thus ensuring a more secure and stable connection for all connected devices.
Airport A wanted to offer the following WiFi authentication methods for their passengers and guests:
Flight PNR authentication – by using the passenger's flight PNR, guests can authenticate and connect to WiFi
Boarding Pass QR code – by scanning the QR code on the passenger's boarding pass, guests can connect to the WiFi
User OTP password authentication (OTP to WhatsApp)
Social Media authentication: Facebook, Twitter, Google+, Instagram, WeChat
Airport A also offers WiFi upgrade packages (e.g., 5Mbps, 10Mbps) for those who want more bandwidth at a fee. This feature allows service providers to monetize their WiFi infrastructure while giving passengers who need more bandwidth what they need.
As technology evolves, so do ANTlabs platforms. Using ANTlabs guest WiFi solutions means staying relevant and competitive
Another world-class airport, Airport B, has used ANTlabs guest WiFi solutions since the early 2000s. Technology continually evolves, and so do authentication methods. ANTlabs has enabled Airport B and other transport hubs to use the traditional username and password in the early years; in the advent of social media in the mid-2000s, ANTlabs solutions added the capability to let them easily connect using their preferred social media accounts. Alternative methods include: allowing passengers to tap and generate WiFi accounts themselves using ANTlabs' account printer.
In one country's Smart WiFi initiative, ANTlabs played a big role in allowing users to seamlessly connect from mobile data to WiFi through WiFi offloading, especially in congested areas where thousands of user devices fight for their bandwidth share.
Now, it has evolved to ANTlabs, allowing users to experience the same high-quality WiFi connectivity worldwide with its global roaming feature. So, for example, a global hotel group using ANTlabs guest WiFi solutions can let their VIPs easily connect to any of their hotels' WiFi networks seamlessly, wherever they may be checked in if the location belongs to their organization.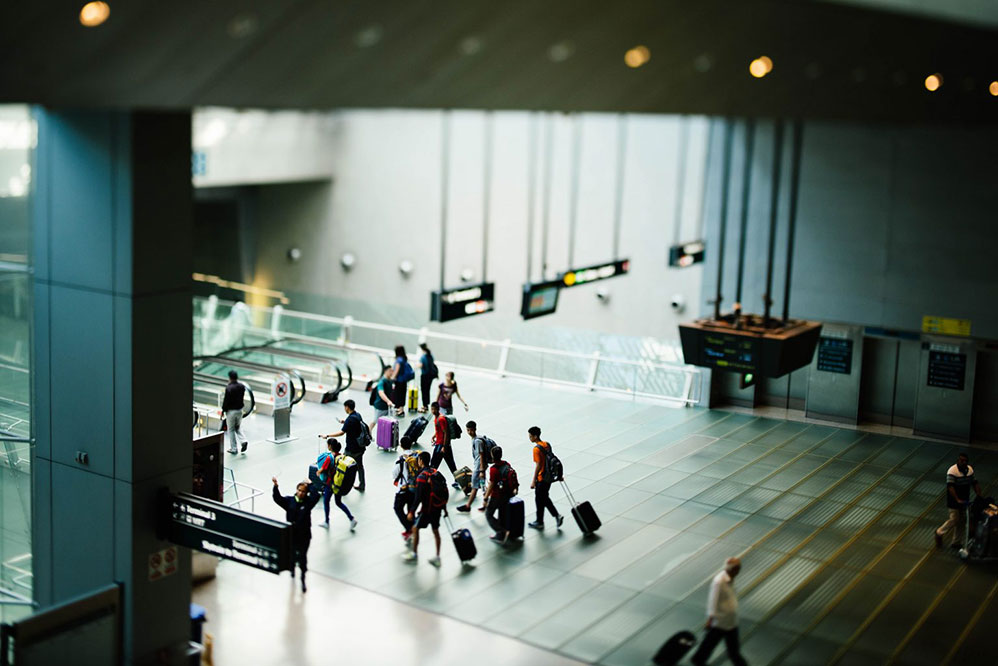 Because ANTlabs solutions are evolving and future-proof, service providers are assured that they are saving cost, time, and effort without having to overhaul their network whenever something new shakes up the Technosphere.
Besides service providers using our broad WiFi service management platforms, ANTlabs' reliable and secure AAA authentication solution is trusted by Tier 1 telcos in many countries. ANTlabs AAA authentication solutions can provide dedicated high-performance purpose-built authentication services for these telcos with specific network services for different business units. From enabling network services for mobile subscribers to broadband, FTTH subscribers, and even MVNO and Enterprise customers, the Tru'AUTH AAA and DDI solutions provide a robust and flexible solution stack that allows the telcos to run their business operations cost-effectively for years.
Conclusion
The foundation that puts the best airports at the top is a seamless connectivity experience. From the airport being easily accessible via public transport, to big clear wayfinding signs and reliable WiFi, all these ties up to creating an atmosphere where stress levels are kept low while people are travelling and conducting business as usual. So why do the best airports choose ANTlabs? ANTlabs' ever-evolving and growing list of innovative ways ensure users get consistently reliable connections and assure these airports that they can keep up with the technological changes over time cost-effectively and efficiently—while giving that seamless connectivity experience to their passengers who expect nothing less from the world's best airports.
---
Related Posts
Photos by Levi Meir Clancy on Unsplash and CHUTTERSNAP on Unsplash