Are Captive Portal Login Pages Still Necessary?
How captive portal login pages improve guest WiFi experience for users
It is 2021, and there are many ways to connect to the Internet. Do we still really need captive portals for guest networks?
What are captive portals? These are the login pages you see before you log in to a guest network (i.e., coffee shop WiFi, hotel lobby WiFi, etc.). Modern mobile devices provide a captive network assistant to detect captive portals. Once a captive portal is detected, the phones will launch a pseudo browser or captive portal mini browsers (CPMB) to load the captive portal page for the user to complete the login process (Source: World Broadband Alliance).
Before the existence of captive portal mini browsers, users needed to connect to an SSID, open one's browser, and be redirected to the captive portal. This created challenges for end-users, such as browsers giving false security warnings for relatively harmless sites. Aside from that, the lack of browser standards did not produce a smooth user experience—it was a common sight to see broken pages. This not only mars one's perception of the operator's brand, but it also makes one question if they are logging in to the correct network. CPMBs were therefore developed and added to devices back in 2014 to enhance security, interaction, and usability for public WiFi hotspot users. Today, captive portals delivered through CPMBs continue to be part of the solution to improve guest WiFi experience.
It's not just about your brand memorability; captive portal login pages may serve as a reassurance to your guests.
Captive portal login pages allow you to put a brand or face offering the guest WiFi service. Why is there a need to do this? This is the first touch and impression that a WiFi network user sees and experiences, for starters. If the WiFi network experience is fast, smooth and pleasant, by extension, it helps to reinforce good feelings towards the brand or associate the good experience to the brand. As the saying goes: "First impressions matter".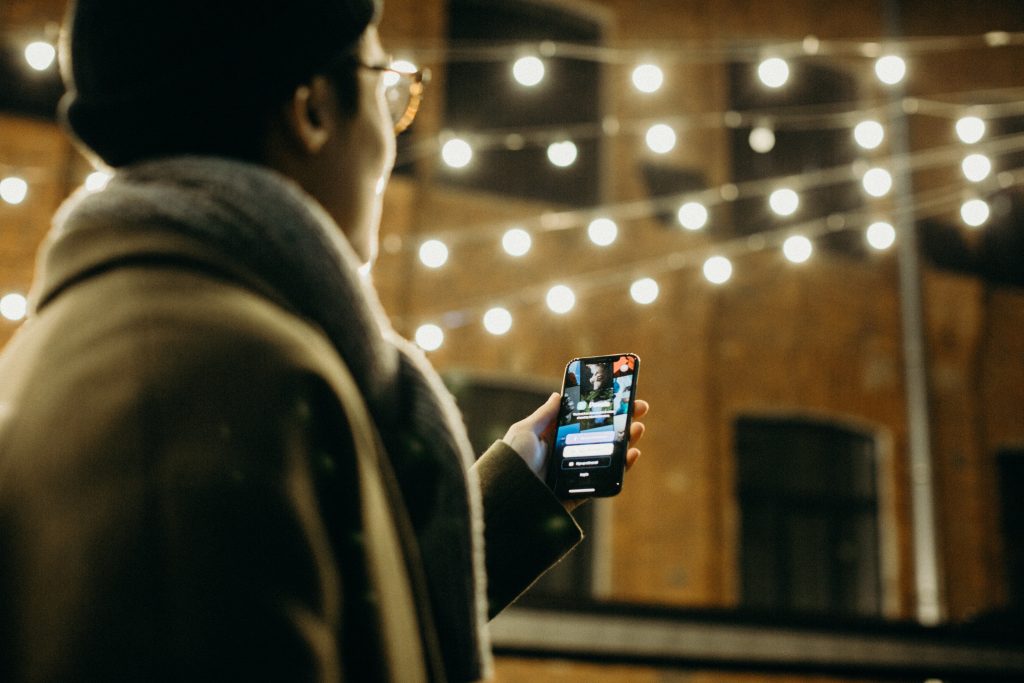 Another benefit of using captive portal pages is reinforcing your brand stickiness and loyalty. There are two ways customers can have an affinity for a brand: brand stickiness and loyalty. Brand loyalty is when customers actively choose a brand because they resonate with the brand or find utility in its products. Brand stickiness is when you ensure your customers return to your business because you have created a welcoming environment or using your product is so convenient that it helps make their lives easier. Both brand stickiness and loyalty have the same goal—to acquire customers and keep them. Together with a great WiFi experience, it will entice them to keep coming back for sure.
For operators and service providers, branding is an easy experience when using ANTlabs products. ANTlabs captive portal login pages are easy to set up with pre-configured templates, drag-and-drop template editor, and the upload stylesheet feature. These features substantially reduce setup time. When operators deploy hotspots using existing templates and a few modifications such as simply uploading the operator's logo, login pages are up and running in just a few clicks. You can also add advertising banners on these login pages to remind your guests about ongoing promotions at the venue. Or you can simply post reminders or say a nice welcome message when they see your captive portal.
Aside from the consistent experience, seamless connectivity can make your guests remember your brand and your location. Let your guests connect conveniently by giving them various authentication options. With ANTlabs gateways, there are many ways to allow your guests to connect easily (i.e., social media, complimentary access, user ID & password, access code, MAC-level, PMS authentication and billing, email, SMS, Office 365, auto-login, credit card, account printer, etc.). Each authentication method has its merit and value, and we offer you the flexibility to choose what meets your needs.
Read more about ANTlabs' latest list of WiFi authentication methods
Improve guest experience with data and seamless relogin
When your guests choose to log in via social media on the captive portal, they also authorize you to access data that they have marked as public for social media networks like Facebook, Twitter, Instagram, and LinkedIn. With user-provided public information, such as interests, age, or even birth year, operators and service providers can tailor the experience they provide to match the audience they attract or hope to attract.
ANTlabs Cloud Service (ACS) gives drill-down reports on the user demographics of each WiFi location. Aside from these insights, operators and service providers can have a glimpse of their network's health across multiple sites. If you are running a chain of cafes and co-working spaces, your ACS dashboard will tell you if your café across the island is having connectivity problems—it does not matter if you are on vacation abroad; you will see how your network is faring using this.
Can we let users log in through captive portals once and be done with it so they will not do it over and over again? Yes, you can! Picture this: you log in to WiFi via your favorite café's network, and then the next day, you go to their other branch, and you automatically get logged in to WiFi there as well without having to key in another access code or sign up via forms. This is easy to implement when using ANTlabs gateways. Operators and service providers can easily make their captive portals work with ANTlabs' seamless relogin and global roaming features to allow this kind of experience. This way, their VIPs will get the best connection when connected to their guest networks, whichever branch they visit in the world.
Protect your business from legal entanglements through captive portals
Businesses can indemnify themselves from illegal WiFi use or conform to regulatory requirements using captive portal login pages to collect end-user acceptance. Upon logging in to your guest network, you let the guests agree to the terms of use. This is where you can specify that your users agree that your business is not liable for what they are doing online while connected to your network or users granting their privacy permission for data collection and usage. Your captive portal should require them to tick on a checkbox to state that they understand what they are doing and know the possible consequences. Having this will protect not only the users but also your business.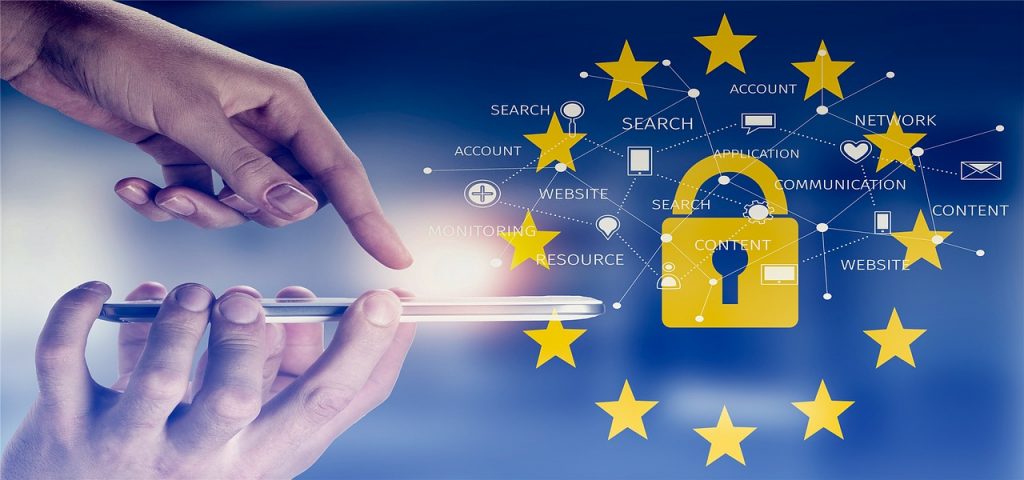 ANTlabs recognizes how important user data privacy is, and our products are GDPR-compliant. Whether you use ANTlabs gateways or any of our cloud services and platforms, you are assured that you give your users the power to manage their data themselves through the ANTlabs user portal. Here, not only do you guarantee your guests that their data is safe when they are connected to your network, but you also empower them by giving them the option to remove their data. Thus, you protect them while you protect your business.
CPMBs were made to add a security layer for users. Over time, its use has evolved. The pages vary from a simple login to forms that ask for more information to QR code scanning and launching mobile apps. Unscrupulous entities found ways to exploit user data and disregard privacy, so WiFi-enabled device manufacturers started to enforce ways to protect users.
One way that device manufacturers implemented to protect user privacy is MAC randomization, and another is limiting CPMB capabilities to interact with native apps. In the latest iOS and Android updates, they started to limit what CPMBs can do, so for WiFi hotspots that use captive portals, the WiFi onboarding experience may be disrupted. ANTlabs has developed solutions to adapt and reduce the disruptions caused by these developing situations. 
Given these disruptions, are captive portals still necessary? The answer is a resounding yes, especially for operators who offer guest WiFi to countless devices with varying requirements. Captive portals via mini browsers are still the most common and accessible mechanism for users to sign on to the guest WiFi.  Furthermore, captive portals protect both the operator and the users.
To ensure that the connectivity is manageable and safe for all users, operators must know who is connected to their network—captive portals allow service providers and operators to do this. Logging to WiFi through captive portals can serve as an agreement that the operator is providing a safe WiFi connectivity service to their guests. In return, the user is expected to follow the terms set by the service provider.
For secured roaming, Hotspot 2.0 does offer an industry-approved way for different mobile devices to connect seamlessly without the use of captive portals.  However, unless every single person in the world has enabled Hotspot 2.0 and similar technologies, there is no single way to ensure safe WiFi connectivity if we do without captive portals.
Can we imagine a world with no captive portals for guest WiFi networks? Not anytime soon because the benefits outweigh the mild inconvenience for both operators and users.
Ask us today about how ANTlabs captive portal login works to improve your guest networks.
—
Images from Pixabay, Mobile vector created by stories – www.freepik.com, Alexander Suhorucov from Pexels, cottonbro from Pexels